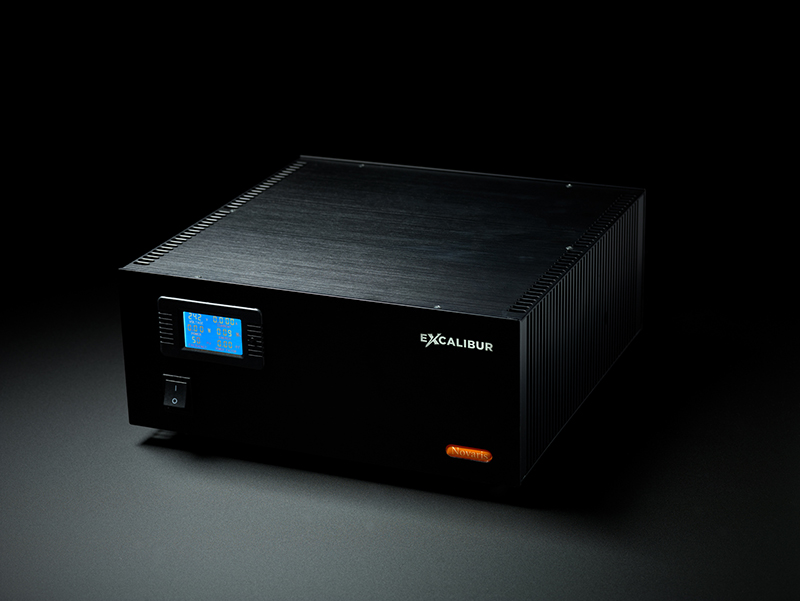 POWERLINE SURGE FILTER Introduction and Manual
Excalibur powerline surge filters offer class- leading performance and reliability, whether you want to protect your home theatre or hi- fi. Convenient and straightforward to install, plug the product in, and clean, filtered power is now at your disposal, giving you peace of mind knowing that your assets are protected.
Most surge protection power boards only provide a single layer of protection between your valuable equipment and damaging transient signals. The Excalibur powerline surge filter employs a 3- stage surge protection network to provide a premium level of protection.
Things to Know Before Using Excalibur
The illustrations as shown in this manual are for instructional purposes only.
Specifications and design are subject to change without notice.
"WARNING" describes precautions to be followed to avoid the possibility of severe injury or even death.
Supplied Accessories
Power cable
Introduction guide
Product test certificate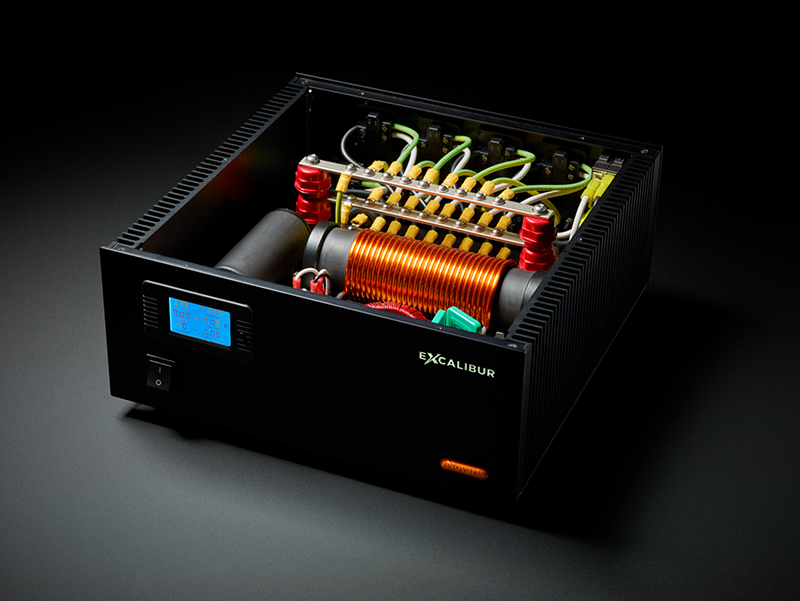 Connections
The Excalibur powerline surge filter is a two-port device, and it has a single switched mains input and eight parallel-connected outlet sockets on the rear panel. These provide the power to the equipment that requires protection. A circuit breaker is provided on the rear panel, and this will trip if the total load connected to the outlet sockets exceeds 20A. The circuit breaker is of the re-settable type.
A front panel display allows the user to monitor the electrical parameters of the total connected load, and there are values displayed for:
Voltage
Current
Power
Energy
Frequency
Power Factor
To connect the Excalibur, follow the steps listed below:
Using the supplied AC mains power cord plug, the cable into the power inlet socket on the rear panel and then insert the plug end into a suitable wall outlet mains socket.
Using the individual power cords for the equipment to be protected, plug each item into one of the rear sockets on the Excalibur. There are eight in total.
When everything is connected, the power can be turned on using the main switch on the front panel of the Excalibur. The switch will illuminate when the power is on.
If the protecting circuit breaker trips, reduce the connected load and reset the circuit breaker.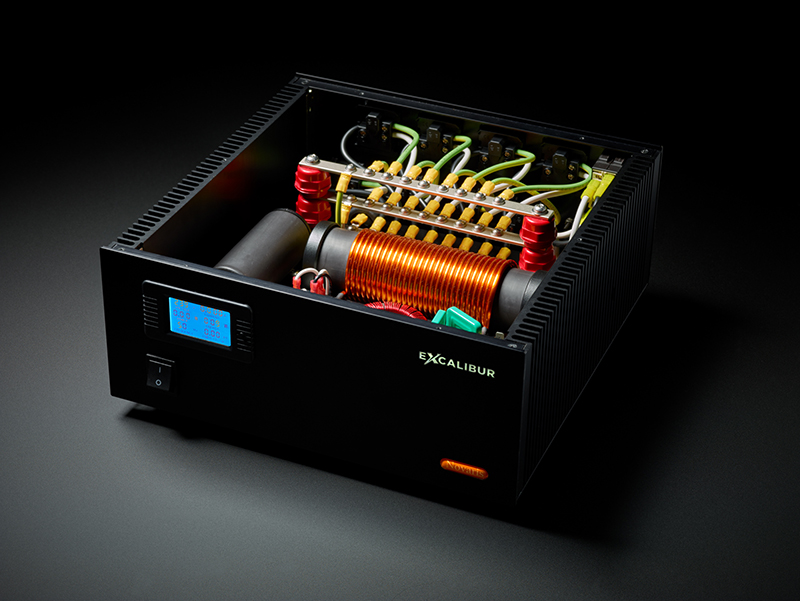 Electrical Specification
Connection Type
Series
Modes of Protection
L-N, L-E and N-E
Number of Ports
Eight
Number of Phases
One
Location
Indoor, Freestanding,
Floor or Rack
Maximum Load Current
20A
Attenuation
-3dB at <360 Hz
Imax
50kA (8/20)
Iimp
6.5kA (10/350)
Dimension (W x H x D)
330 x 330 x 147 mm
13" x 13" x 5-23/32"
Weight
11.00 kg
24.25 lbs.
Warranty
5 Years